Please note: The conference will be held as a Zoom meeting, registration is not required. You will find the link to the Zoom meeting in the sidebar.
The Conference will focus on the performance history, the history of the arrangements and the history of the impact of Messiah which stands for the worldwide reputation of the composer more than any other work. Conceptualised by the librettist Charles Jennens as a response to contemporary deistic doubts about the Messianic mission of the Christian Redeemer, Messiah attained the status of an overall spiritual, transconfessional work in the course of its performance history, which has continued unbroken from 1741 to the present day. In its significance for the reception of Handel, Messiah is only exceeded by the Hallelujah Chorus from that work.
The Conference aims to find out what has happened with the original Christian message of Redemption in the oratorio by using it in secular contexts, but also with the adaptations and transformations (some of which are problematic) that have led to the present global significance of Messiah and Handel's most famous chorus.
Renowned scholars from several countries in Europe and overseas have confirmed their participation. At the beginning of the conference, the International Handel Research Prize 2021 will be awarded.
Programme (Update May 17, 2021)
Saturday, May 29, 2021
10 am: Festival Lecture
Andreas Waczkat (Göttingen)
Held und Erlöser. Christusbilder in den Oratorien von Georg Friedrich Händel bis Friedrich Schneider (in German only)

Monday, May 31, 2021
10 to 12 am: Opening of the Conference
Award of the International Händel Research Prize
Lecture by the prizewinner
1:45 to 3:15 pm: Section I
Marianne Schröter (Lutherstadt Wittenberg)
Erlösung – ein Konzept individueller und ästhetischer Religiosität der Moderne
Karl Friedrich Ulrichs (Berlin)
Händels Messiah in evangelischer Predigt
3:30 to 5 pm: Section II
Marybeth Hauffe (Wuppertal)
O Thou That Tellest Good Tidings to Zion: Can a Rashi Variant be Antisemitic?
Stephen Nissenbaum (Underhill, Vermont, USA)
Rejoicing against Whom? Charles Jennens, Michael Marissen, Zadok the Priest, and the Hallelujah Chorus
Tuesday, June 1, 2021
10 am to 12:15 pm: Section III
Yasuko Kawamura (Tokio)
On the acceptance of Messiah in Japan
Martin Elste (Berlin)
Händels Messiah als Weltmusik
David Vickers (Huddersfield, UK)
"Their Sound is gone out into all Lands": period-instrument recordings of Messiah, 1980–2020
Please download the handout here: Messiah on period instruments discography [handout]
1:45 to 3:15 pm: Section IV
Juliane Riepe (Halle)
Il Messia. Eine neue Quelle zur frühen Händel-Rezeption außerhalb Großbritanniens
Livio Marcaletti (Wien)
Johann Simon Mayrs Il Messia – ein frühes Beispiel italienischer Rezeption des Messiah
3:30 to 5 pm: Section V
Rebekka Sandmeier (Kapstadt)
Ein Messias aus Afrika: Tunde Jegedes African Messiah
H. Stefan Walcott (Barbados)
Handel's Caribbean Messiah: The Global Handel
Wednesday, June 2, 2021
10 am to 11:30 pm: Section VI
Malcolm Bruno (Glasfryn, Cwmcarvan, UK)
MESSIAS=MESSIAH 1789–1803
Colin Timms (Birmingham, UK)
Words, Music and Irony in Handel
2:45 to 5 pm: Section VII
Luke Howard (Provo, Utah, USA)
Handel's Messiah in London and the Provinces, 1840–1857: Setting the Stage for the Handel Festivals
Florian Csizmadia (Stralsund)
Zur Rezeption des Messiah im Viktorianischen Zeitalter
Graydon Beeks (Claremont, USA)
Sir George Smart's Advice to Jenny Lind on Performing Messiah
Conclusion
Access to the Zoom Meeting:
Participation in the festive lecture and conference is free and open to all interested parties. Please dial into the Zoom meeting via the following link:
https://zoom.us/j/91810546258?pwd=TTZTMm5WQy95OUgvUis3dlViS3hYZz09
You will be switched on without your camera and microphone. In the discussion, please use the function to raise hand, and the moderator will then allow you to use your microphone and camera.
Instructions for attending the Zoom Conference: How to join a Zoom meeting
Contact
Prof. Dr. Wolfgang Hirschmann
Martin-Luther-Universität Halle-Wittenberg
wolfgang.hirschmann@musikwiss.uni-halle.de
Dr. Annette Landgraf
Georg-Friedrich-Händel-Gesellschaft e. V.
landgraf@musik.uni-halle.de
Dr. Konstanze Musketa
Stiftung Händel-Haus Halle
konstanze.musketa@haendelhaus.de
Organizers
Georg-Friedrich-Händel-Gesellschaft e. V., Internationale Vereinigung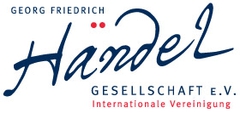 Institut für Musik, Medien- und Sprechwissenschaften, Abteilung Musikwissenschaft, der Martin-Luther-Universität Halle-Wittenberg
In cooperation with:
Stiftung Händel-Haus Halle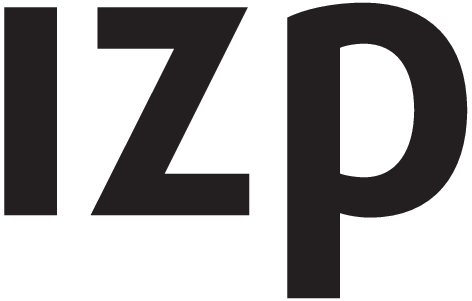 Interdisziplinäres Zentrum für Pietismusforschung (IZP) der Martin-Luther-Universität Halle-Wittenberg
The conference is sponsored by the International Office der Martin-Luther-Universität Halle-Wittenberg.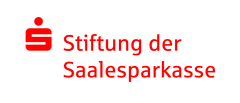 The International Handel Research Prize is awarded with the kind support of the Stiftung der Saalesparkasse.