International Academic Conference during the Handel Festival in Halle (Saale)
Handel images – iconography, aesthetics, compositional practice
The conference is delayed with a modified programme until 30.11. and 01.12.2020. It will depend on further developments whether the conference can actually take place on this date.
Following the motto of the Handel Festival "Musical Paintings", the International Academic Conference will focus on "Handel's Images". The use of the genitive is ambiguous in this context: on the one hand, there will be a discussion about the visual imaginary worlds generated by Handel in his works, on the other hand, about the pictorial worlds that surrounded him at his various places of activity; thirdly, there will be a look at the question which images of Handel were created in order to classify the figure and the works of the composer into different cultural, aesthetic or political value systems.
The conference intends to contribute to a comprehensive research of the role of visual ideas in Handel's work as well as in the history of his reception. The three keywords "iconography", "aesthetics" and "compositional practice" outline a field in which studies on both the pictorial sources of Handel himself and on the "pictoriality" of Handel's music and references to the fine arts in contemporary musical aesthetics as well as on the iconization of the composer (from the 18th century to present day) can be located and brought into dialogue.
Programme
Monday, November 30, 2020, Händel-Haus, Kammermusiksaal
9 to 9:30 am: Opening of the Conference
Musical Programme: Students of the Institut für Musik, Medien- und Sprechwissenschaften der Martin-Luther-Universität Halle-Wittenberg
9:30 to 11:10 am: Section I
Bernhard Jahn (Hamburg)
Händel und der Wettstreit der Künste im 18. Jahrhundert
Daniel Ender (Wien)
Das Bild des Genies. Ikonographische Ideen und bildliche Metaphern als Überhöhungsmechanismus bei Georg Friedrich Händel und Ludwig van Beethoven
11:30 am to 1:30 pm: Section II
Juliane Riepe (Halle)
»He had acquired a taste for painting, which he improved during his residence in Italy, and felt great pleasure contemplating the works of art«. Mutmaßungen über Händels Bild-Erfahrungen in Italien
Ute Engel (Halle)
Händels Grabbild in Westminster Abbey. Kommemoration und Konkurrenz in Poets' Corner
Colin Timms (Birmingham)
Lord Gainsborough buys a bust of Handel from Roubiliac
3:40 to 5 pm: Section III
Matthew Gardner (Tübingen)
Handel's Public Image in the 1750s and 60s

Donald Burrows (Milton Keynes)
»Tun'd by thy Art, my artless Muse may live, And from thy pleasing Strains may Pleasure give«. Contemporary references to, and commemorations of, Handel in English verse
Graydon Beeks (Claremont)
Musical Pictorialism in Handel's L'Allegro, il Penseroso ed il Moderato
Tuesday, December 1, 2020, Händel-Haus, Kammermusiksaal
9 to 10:20 am: Section IV
David Vickers (Huddersfield)
»Handel making a scene«
Corinna Kirschstein (Wien)
No Scenery, Dress or Action. Bemerkungen zur szenischen Attraktivität von Händels Oratorien
10:40 am to 12.40 pm: Section V
Vassilis Vavoulis (Athen)
»A different touch«: »Over-legato« and »hand-pedaling« in Handel's harpsichord works
Ivan Ćurković (Zagreb)
The visual imagination in Il trionfo del Tempo e del Disinganno and its later reworkings
Hans Dieter Clausen (Hamburg)
Solomon – ein Oratorium in Bildern
Conclusion
The participation in the Conference is for free and open to all interested persons.
Please understand that the number of participants will be limited due to the currently valid distance rules.
Contacts
Prof. Dr. Wolfgang Hirschmann
Martin-Luther-Universität Halle-Wittenberg
wolfgang.hirschmann@musikwiss.uni-halle.de
Dr. Annette Landgraf
Georg-Friedrich-Händel-Gesellschaft e. V.
landgraf@musik.uni-halle.de
Dr. Konstanze Musketa
Stiftung Händel-Haus Halle
konstanze.musketa@haendelhaus.de
Organizers and Sponsors
Institut für Musik, Medien- und Sprechwissenschaften, Abteilung Musikwissenschaft, der Martin-Luther-Universität Halle-Wittenberg

Stiftung Händel-Haus Halle

Georg-Friedrich-Händel-Gesellschaft e. V., Internationale Vereinigung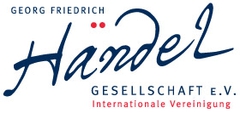 Funded by the International Office of the Martin-Luther-Universität Halle-Wittenberg.

Locations for events
Stadthaus am Markt
Händel-Haus
Große Nikolaistraße 5
06108 Halle
Tel. +49 (0)345 500 900